Message From Him is still being made, I came across it afew days ago and they only have 7 episodes so far. It is clearly in the slenderverse because the logo is a strange symbol.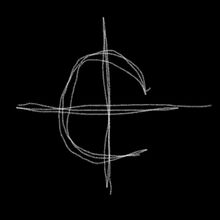 The recorder (probably a twelve year old) calls this The Vain. The symbol was on the first episode, starting off similarly to Dark Harvest, the main character gets a note, he is silent in the first few episodes, then on Log Entry #5 he starts showing his face, at this point he is definitely a twelve year old.
The fifth entry, the main character (still unknown) gets chased by a man with a hatchet, the name might be heard soon but who knows? This is actually new!
Link: https://www.youtube.com/channel/UCd2pbUDba1AK-xB-Q9Vb2nA
UPDATE: He got a name-change to Brown Haze.
Videos so-far
E1: https://www.youtube.com/watch?v=2wSinrIjH6o
E2: https://www.youtube.com/watch?v=TAuVf33q7p8
E3: https://www.youtube.com/watch?v=NnclSqlhptM
E4: https://www.youtube.com/watch?v=1x0Q86rFopc